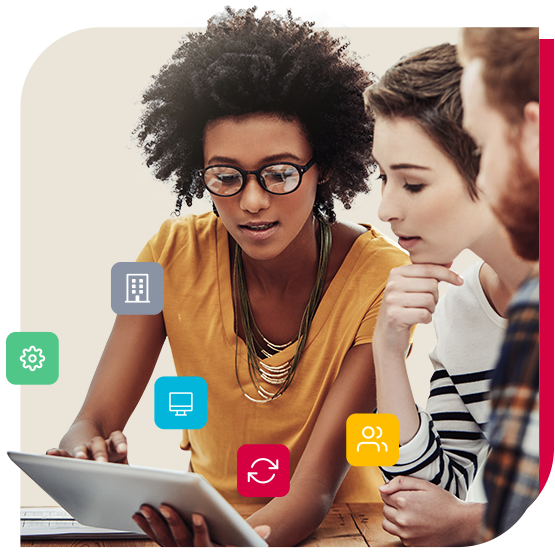 Data Privacy Policy
1. CONTROLLER
The controller responsible for the data processing is:
smartmerger.com AG
Rämistrasse 38
CH 8001 Zürich
Phone: +49 89 6282400-0
Phone: +41 44 551 00 60
E-Mail: hello@smartmerger.com
2. RIGHTS OF THE DATA SUBJECT
As data subject you have the following rights in accordance to the General Data Protection Regulation (GDPR) as far as the respective legal requirements are met:
Access: You have the right to obtain information about personal data concerning you processed by us.
Rectification: You can obtain the rectification of inaccurate personal data concerning you. Furthermore you can obtain the completion of incompleted personal data.
Erasure: In specific cases you can obtain the erasure of your personal data.
Restriction of processing: In specific cases you can obtain restriction of processing of your personal data.
Data portability: If you provided data to us based on a contract or your consent you can demand that you receive the provided data in a structured, commonly used and machine-readable format or that we transmit the data directly to another controller.
---
RIGHT TO OBJECT
Individual right to object
You have the right to object, on grounds relating to your particular situation, at any time to processing of personal data concerning you which is based on point (e) or (f) of Art. 6 sec. 1, including profiling based on those provisions. We will then no longer process the personal data for those purposes unless we can demonstrate compelling legitimate grounds for the processing which override your interests, rights and freedoms or the processing serves the establishment, exercise or defence of legal claims.
Right to object to processing for direct marketing purposes
In some cases we process your data for direct marketing. You have the right to object to the processing of personal data concerning you for those purposes at any time. This applies to profiling as far as it is associated with such direct marketing. If you object to the processing for direct marketing purposes your personal data will not be processed for those purposes any longer.
---
Withdrawal of consent: If you gave your consent to the processing of your data you can withdraw your consent at any time with future effect. The lawfulness of the processing of your data until your withdrawal will not be affected. In addition to the options stated under 'enforcement of your rights' you can explain your withdrawal according to the respective information concerning 'exercising the right to object' in the section 'Services & Cookies'.
Enforcements of your rights: To exercise the aforementioned rights please contact using the contact form, via e-Mail or phone number, or by post to the address stated under number 1. When doing so please make sure an unambiguous identification of yourself is possible.
Right of appeal: You have the right to lodge a complaint with a data protection supervisory authority, particularly one in the member state of your habitual residence, work place or the place of the suspected violation, if you are of the view that the processing of personal data concerning you is unlawful.
3. AUTOMATED INDIVIDUAL DECISION-MAKING, INCLUDING PROFILING
Automated individual decision-making, including profiling within the meaning of Art. 22 GDPR does not take place within the use of our service.
4. DETAILS ABOUT SERVICES, COOKIES & CO.
4.1. OWN SERVICES
Serverdata
For technical reasons and in order to display our services your internet browser is providing us respectively to our service provider the following data: Date and time of access, duration of visit, type of device, used operation system, used functions, amount of sent data, type of event, IP-address and domain name.
Logfiles
For statistical evaluations, optimizing of our website, system security (fraud prevention) and error diagnosis we are storing the following data: Accessed URL, IP address,Date and time of access, amount of transferred data, website where the user came from ('referrer'), websites accessed by the user's system from our website, http-status, information about the browser type and the used version, operating system and internet service provider.
Contact form or email contact
We are providing on our website the possibility to receive and handle requests, complaints and other feedback, by using our contact form or by email. In this case we will store the following data: Name of the contacting person, postal address, phone number, e-Mail address, content of the message.
4.2 COOKIES
On our website we use cookies to provide an extensive range of functions, make the usage more comfortable and optimize our offers. Cookies are small text files generated by a web server und stored on your computer during the online visit by your web browser.
We use so-called 'session cookies' which are automatically deleted after upon completion of your browser session.
Furthermore, we use persistent cookies which are mostly used to provide permanently recurring settings to you as a website visitor. This enables us to modify our website individually in accordance to your preferences. Persistent cookies also enable us to analyze our visitor's usage behavior though only within the scope of validity.
Additionally, to that further cookies might be used in connection with the integration of specific services by the providers of those services (so-called 'Third-Party cookies').
If you do not want cookies to be used you can prevent the storage of cookies on your device with respective configurations of your internet browser. Please bear in mind that the functionality and the range und functions could be restrictedby that. Furthermore we will only use specific cookies with your previous consent. Also you can make use of your right to object when it comes to specific cookies. Detailed information about type, scope, purposes, legal bases and optionsto object to the processing in the context of those cookies you can find in the following tables.
4.2.1. FIRST PARTY COOKIES
Our website creates a cookie called PHPSESSIONID. This cookie is used to understand logged and anonymous users and show the appropriate permissions to each type of user. This is a "Session cookie" and expires as soon as the browser is closed.
4.2.2. THIRD-PARTY COOKIES
Use of Google Analytics with anonymization
Our website uses Google Analytics, a web analysis service from Google Inc., 1600 Amphitheatre Parkway, Mountain View, CA 94043 USA, hereinafter referred to as "Google". Google Analytics employs so-called "cookies", text files that are stored to your computer in order to facilitate an analysis of your use of the site.
The information generated by these cookies, such as time, place and frequency of your visits to our site, including your IP address, is transmitted to Google's location in the US and stored there.
We use Google Analytics with an IP anonymization feature on our website. In doing so, Google abbreviates and thereby anonymizes your IP address before transferring it from member states of the European Union or signatory states to the Agreement on the European Economic Area.
Google will use this information to evaluate your usage of our site, to compile reports on website activity for us, and to provide other services related to website- and internet usage. Google may also transfer this information to third parties if this is required by law or to the extent this data is processed by third parties on Google´s behalf.
Google states that it will in never associate your IP address with other data held by Google. You can prevent cookies from being installed by adjusting the settings on your browser software accordingly. You should be aware, however, that by doing so you may not be able to make full use of all the functions of our website.
Google also offers a disabling option for the most common browsers, thus providing you with greater control over the data which is collected and processed by Google. If you enable this option, no information regarding your website visit is transmitted to Google Analytics. However, the activation does not prevent the transmission of information to us or to any other web analytics services we may use. For more information about the disabling option provided by Google, and how to enable this option, visit
https://tools.google.com/dlpage/gaoptout?hl=de

Zürich, 20.08.2018