Manage growth and achieve your corporate strategic goals
Effective management of your M&A process is key to your company's growth and the long-term success of the process.
Follow the digitalization agenda of your company and implement a fully digitalized M&A process.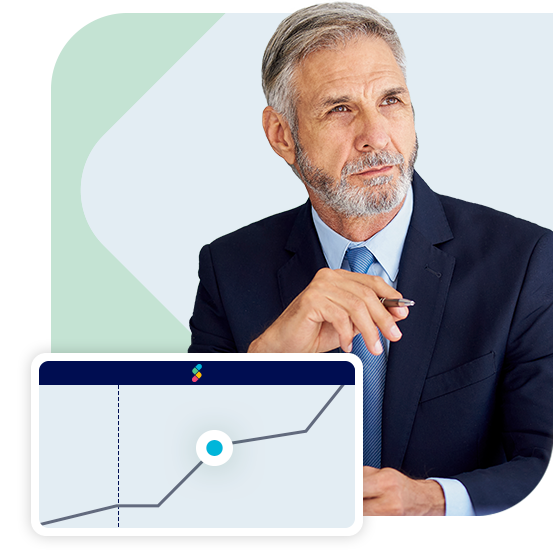 Your Challenges
Establish a framework and guidance for repeatable M&A success and ensure that compliance and governance requirements are met.
Actionable policies, rules and procedures
Provide an M&A framework that is both: strict enough, yet adaptable to the specifics of each deal. The governance framework supports thinking ahead and guiding through the process steps. Embedded historization of all changes will make your M&A audit-proof and compliance-ready.
End-to-end M&A process
Whether you are carving out an organization, searching for new targets, conducting due diligence or managing your integration phase - you're striving for the best results. Keep your strategic M&A data in one workspace during the whole process lifetime for maximum transparency and well-informed decisions.
Orchestrate the whole M&A team
Coordinating the team and the data is a big challenge, especially when external parties are involved who need secure access to confidential data. The smartmerger.com® platform has proven its robustness in large-scale multinational transactions with thousands of users and millions of data entries.
Carve-out Baselining
Our Excel-like Baseline App is designed for data gathering in carve-out scenarios. Easily create data requests tables with customizable headers and an endless number of input rows to be filled out by the carve-out object. With almost no training effort, you get an Excel-like user experience plus features that you missed in Excel like real-time collaboration, version control, workflows, permissions, and markups, as well as dashboards to track progress.
Digitalized Due Diligence
The next-generation Due Diligence App. Rather than collecting documents, build custom web forms to get the most precise answers to your data requests. Documents can be attached wherever necessary. Working with structured data rather than documents is a significant efficiency boost. Furthermore, this data can be seamlessly transferred to the integration phase. The App offers a suite of online collaboration tools, including permissions controls, workflows, status, and changes tracking.
Integration Playbook
Integration Playbook is the perfect App for M&A Integration because it combines Project Management concepts with the specification and requirements of Post Merger Integration. Integration Playbook provides smart tools for managing tasks, responsibilities, and status. Also, risks, issues, or synergies can be linked.
"We had no more than seven months to complete the project. Without the smartmerger.com M&A platform, it would have taken us three months longer to reach the finish line. The tool increased our efficiency by nearly 40%."
PETER MELICHAR
CIO, HAWE
"Once you have executed something in 'process A', you can simply transfer it to 'process B' and adjust it as needed – you don't have to enter the same information again. This greatly reduces duplicated work."
MONTSERRAT COROMINAS FLORES
CEO, Intergroup Partners AG
"The smart-assessment App really gave us a good insight into both our strengths and also those areas where we need to focus more attention. Based on the analysis of this feedback, we were able to set up strategic projects across the organization."
WOLFGANG REBSTOCK
CEO, Eschenbach GMBH
"Although we had made certain assumptions about the performance of our HR Operations across Europe, it was only after we gathered and analyzed with smart assessment the quantitative and qualitative performance data that we really understood the current status and what the challenges were that we had to deal with. Based on this analysis, we set up strategic HR Projects across the organization together with all of our HR Business Partners."
FRANZ CARON
European HR Director, Sumitomo
"One of the most impressive USPs of smartmerger.com is their "real-time" capability! Not only were we able to monitor progress throughout the project, but one week after the project closed we were able to present the survey results in a wide variety of reports to our Senior Executive Team, something they had never experienced before, both in terms of quality and speed! All in all, a great experience with a great partner, smartmerger.com."
ANDRÉ SCHIFFER
CHRO , Siemens Enterprise Networks
"The technology certainly helped boost effectiveness … Our data is often hard to reflect and the technology certainly helped to improve that."
TOBIAS KIEFER
Head of GL, EY