Track Synergies, Costs and Other Metrics
Only companies that constantly challenge their existing business model and structure and adapt fast to new market conditions can succeed in today's business environment.
No matter whether you are involved in a transformation after or before an acquisition, or undergoing a cultural, digital or process transformation, the key to your success lies in your ability to implement substantial changes across the whole organization within the shortest time possible. This requires a clear vision, great people, and the right tools.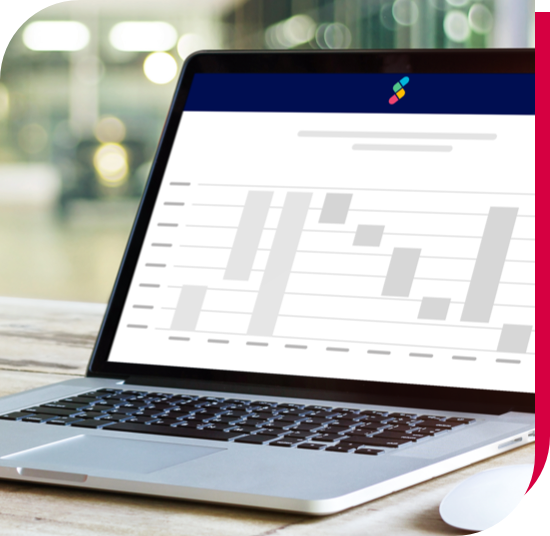 Plan, Track, and Report on value creation
Establish a framework of guidance, accountability, and traceability, no matter if you embark on a radical or incremental change.
Process
Apply a mature and agile framework to plan and guide your organization through the transformational journey. We combined Scrum and Kanban methodologies with best-practice technologies from DevOps frameworks to create a highly flexible system that speaks your business language.
Collaboration
Manage the entire transformation in one single system. Know that all tasks are clear and assigned according to their priorities; that critical interdependencies are duly considered, and that all issues and risks are managed and mitigated in a timely manner. Having a single platform for collaboration ensures that everyone is always on the same page, every day.
Steering
The key to successful steering is transparency. Having access to all data, people, and actions on one single online platform gives you real-time insight into status and completion information while highlighting critical aspects that require your attention. Be ready to report to your steering board with well-designed dashboards at any time.
Synergy Management
Synergy in value-creating is the essence of integration. Our Synergy Management App provides functionalities for identification, qualification, planning, and executing the implementation roadmap. Define your value drivers and instruments how you want to measure the degree of implementation. Assign clear accountability and report on progress and implementation status.
PMI Smart Pulse and Surveys
Surveys are common instruments in many phases of the M&A project, ranging from Cultural Due Diligence to a frequent Post Merger Integrations Pulse Check. Our smart Survey App provides you with world-standard functionalities measuring the Pulse of your M&A success.
Best of all, the app is fully integrated with the App Platform, data will never leave the secure environment, and it can be connected to other Apps.
M&A Playbook
M&A Playbook is the ultimate online guidebook and project management tool for M&A Management. It's a comprehensive, always up-to-date online documentation of all important work steps, structured by chapters. PlaybookApp can be linked with Project management Apps, allowing you to connect with project risks, findings, issues, or evensynergies in context. You can also link it to a virtual data room (VDR), making information sharing and collaboration easier than ever before.
"We had no more than seven months to complete the project. Without the smartmerger.com M&A platform, it would have taken us three months longer to reach the finish line. The tool increased our efficiency by nearly 40%."
PETER MELICHAR
CIO, HAWE
"Once you have executed something in 'process A', you can simply transfer it to 'process B' and adjust it as needed – you don't have to enter the same information again. This greatly reduces duplicated work."
MONTSERRAT COROMINAS FLORES
CEO, Intergroup Partners AG
"The smart-assessment App really gave us a good insight into both our strengths and also those areas where we need to focus more attention. Based on the analysis of this feedback, we were able to set up strategic projects across the organization."
WOLFGANG REBSTOCK
CEO, Eschenbach GMBH
"Although we had made certain assumptions about the performance of our HR Operations across Europe, it was only after we gathered and analyzed with smart assessment the quantitative and qualitative performance data that we really understood the current status and what the challenges were that we had to deal with. Based on this analysis, we set up strategic HR Projects across the organization together with all of our HR Business Partners."
FRANZ CARON
European HR Director, Sumitomo
"One of the most impressive USPs of smartmerger.com is their "real-time" capability! Not only were we able to monitor progress throughout the project, but one week after the project closed we were able to present the survey results in a wide variety of reports to our Senior Executive Team, something they had never experienced before, both in terms of quality and speed! All in all, a great experience with a great partner, smartmerger.com."
ANDRÉ SCHIFFER
CHRO , Siemens Enterprise Networks
"The technology certainly helped boost effectiveness … Our data is often hard to reflect and the technology certainly helped to improve that."
TOBIAS KIEFER
Head of GL, EY