Next generation Due Diligence
Our transaction apps give you powerful tools, no matter whether you run your due diligence the traditional way based on documents, or whether your process is fully digitalized and data-centric.
Our classical VDR is super easy to use and fast to set up by yourself, and equipped with everything you expect when dealing with sensitive information. But the real power of our data-driven platform is the industry's first and only virtual "data room" which puts data in focus, not documents.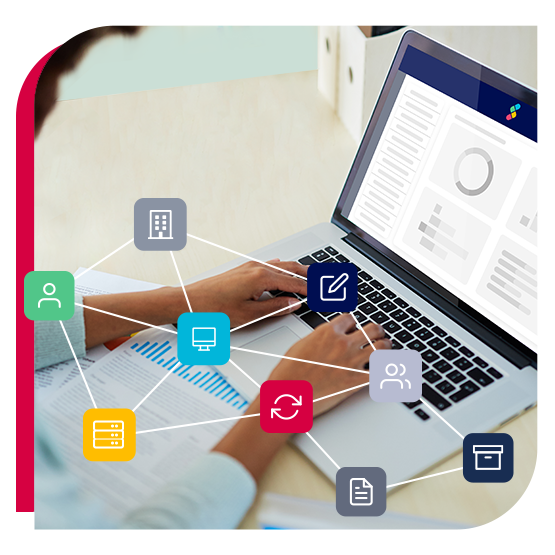 Overcome Due Diligence Challenges
Organize, manage, and execute an accelerated due diligence process.
Orchestrate experts
Due diligence is often characterized by silo thinking where each discipline strives for optimization within its own domain instead of improving the efficiency of the entire transaction. This enormously increases the time, effort, and cost of coordinating, processing and managing your project. Utilize our Due Diligence Apps to overcome these problems and keep team members aligned and focused on their goals.
Information Flow
Resolve information asymmetry by ensuring that all parties are provided with complete, correct, and current data. Include your stakeholders who want to keep abreast of the current status of the transaction. Only good data enables the best decisions.
Compliance
A growing regulatory framework is calling for bullet-proof risk management. Violations of laws can lead to extraordinary expenses that can destroy the value of a transaction, especially when you end up in litigation with your transaction partners. Fully compliant documentation of data and decisions is essential to keeping you safe after your transaction.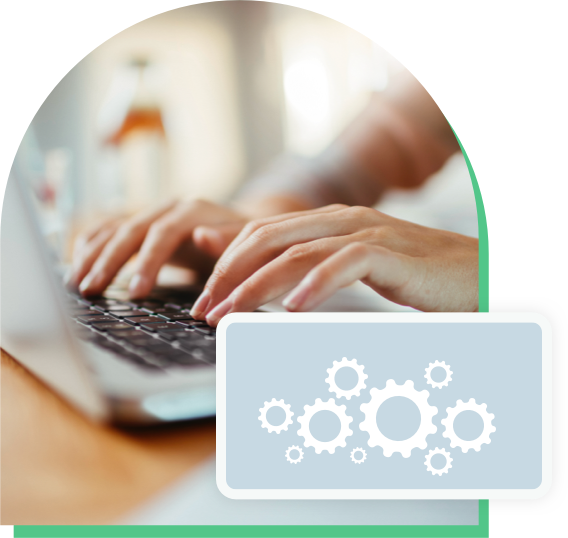 Improve efficiency by up to 50%
It is time to take the document room to the digital age and transform it into a data room.
Digitalized Due Diligence
The next-generation Due Diligence App. Rather than collecting documents, build custom web forms to get the most precise answers to your data requests. Documents can be attached wherever necessary. Working with structured data rather than documents is a significant efficiency boost. Furthermore, this data can be seamlessly transferred to the integration phase. The App offers a suite of online collaboration tools, including permissions controls, workflows, status, and changes tracking.
Smart Virtual Data Room (VDR)
Having a secure place to exchange and store your confidential documents is always a must-have in every transaction. Our Smart Tresor is easy to use and fast to set up VDR, which integrates seamlessly with other Apps of the smart M&A platform suite. The App comes with permission controls, document previews, historicization, index management, and archive functions.
M&A Playbook
M&A Playbook is the ultimate online guidebook and project management tool for M&A Management. It's a comprehensive, always up-to-date online documentation of all important work steps, structured by chapters. PlaybookApp can be linked with Project management Apps, allowing you to connect with project risks, findings, issues, or evensynergies in context. You can also link it to a virtual data room (VDR), making information sharing and collaboration easier than ever before.
"We had no more than seven months to complete the project. Without the smartmerger.com M&A platform, it would have taken us three months longer to reach the finish line. The tool increased our efficiency by nearly 40%."
PETER MELICHAR
CIO, HAWE
"Once you have executed something in 'process A', you can simply transfer it to 'process B' and adjust it as needed – you don't have to enter the same information again. This greatly reduces duplicated work."
MONTSERRAT COROMINAS FLORES
CEO, Intergroup Partners AG
"The smart-assessment App really gave us a good insight into both our strengths and also those areas where we need to focus more attention. Based on the analysis of this feedback, we were able to set up strategic projects across the organization."
WOLFGANG REBSTOCK
CEO, Eschenbach GMBH
"Although we had made certain assumptions about the performance of our HR Operations across Europe, it was only after we gathered and analyzed with smart assessment the quantitative and qualitative performance data that we really understood the current status and what the challenges were that we had to deal with. Based on this analysis, we set up strategic HR Projects across the organization together with all of our HR Business Partners."
FRANZ CARON
European HR Director, Sumitomo
"One of the most impressive USPs of smartmerger.com is their "real-time" capability! Not only were we able to monitor progress throughout the project, but one week after the project closed we were able to present the survey results in a wide variety of reports to our Senior Executive Team, something they had never experienced before, both in terms of quality and speed! All in all, a great experience with a great partner, smartmerger.com."
ANDRÉ SCHIFFER
CHRO , Siemens Enterprise Networks
"The technology certainly helped boost effectiveness … Our data is often hard to reflect and the technology certainly helped to improve that."
TOBIAS KIEFER
Head of GL, EY